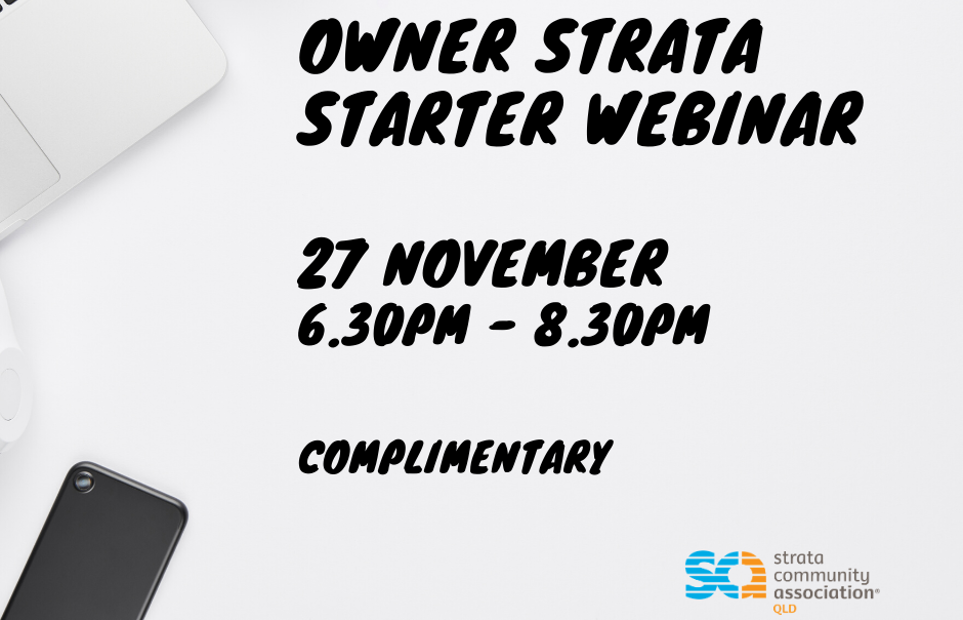 Owner Strata Starter Webinar
Are you an owner or committee member in a Strata scheme, and looking to better understand your roles and responsibilities?
Strata Community Australia (Qld) have designed a free 2-hour Owner Strata Starter webinar specifically for owners, to help create more informed strata communities around the state, thereby increasing consumer engagement and decreasing owner apathy.
Content includes committee governance, future planning, committee operations, finances, and facility management. The webinar will be held on 27th November from 6.30pm to 8.30pm.
If you'd like to join the webinar and are not a member of SCA (Qld), please email events.qld@strata.community to book your place.
If you are a member, please register via Event.