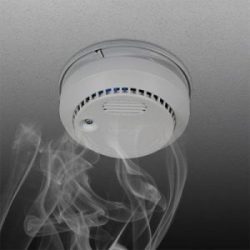 Smoke Alarms – New Legislation & How it Affects You
Since 1 January 2017, all new dwellings in Queensland that do not connect to a fire indication panel (FIP) have been required to comply with updated Smoke Alarm Legislation.
As of 1 January 2022, all dwellings that are being sold or leased (new or renewal) must also comply with these updates.
Any owners who occupy their lots and do not sell or lease, have until 1 January 2027 to comply.
Many Owners will already be aware of this legislation – the ads on the radio and TV are becoming more frequent the closer to the January 2022 deadline that we get. This has caused some confusion regarding responsibility.
This Q & A which has been put together by our representative body, SCA Qld, provides answers to some of the most common questions.
In an attempt to further assist with clarity, we have pulled from external resources and from our knowledge to provide you the following information.
Who is responsible?
The most common misconception is that the Body Corporate is responsible to carry out and pay for the works required to meet the legislated requirements. This is not the case.
Due to the fact that the smoke alarms are contained wholly within your Lot, and are not shared with any other Lot, the responsibility for compliance rests with the Owner of the Lot.
As referenced above, if your detectors connect to a fire indication panel, you are not affected by this legislation.
But can the Body Corporate do it anyway to reduce costs/minimise confusion/etc?
Well, yes and no. Ultimately, the Body Corporate cannot FUND the works.
There are a number of reasons that the Body Corporate cannot fund the works. Not least that it's not permitted under the legislation, but what of the Owners who have already achieved compliance, and the Owner/Occupiers who want to wait for the 2027 deadline?
If there is someone on your Committee who is willing to take an active role, the Body Corporate could obtain a quote for the works. Once the quote is obtained (under S158 of the BCCM Act) Owners can opt-in in writing to having their smoke alarms replaced by the Body Corporate's chosen contractor. Once the works are carried out, then each Lot that opted in would receive an invoice to reimburse the Body Corporate for the cost of their unit.
For further information, please review the following 2 x flyers which also outline requirements and responsibility.
Should you have any queries moving forward, we would suggest that you liaise with your managing agent and/or QFES.
Firepak – QFES Information Sheet – New Smoke Alarm Legislation