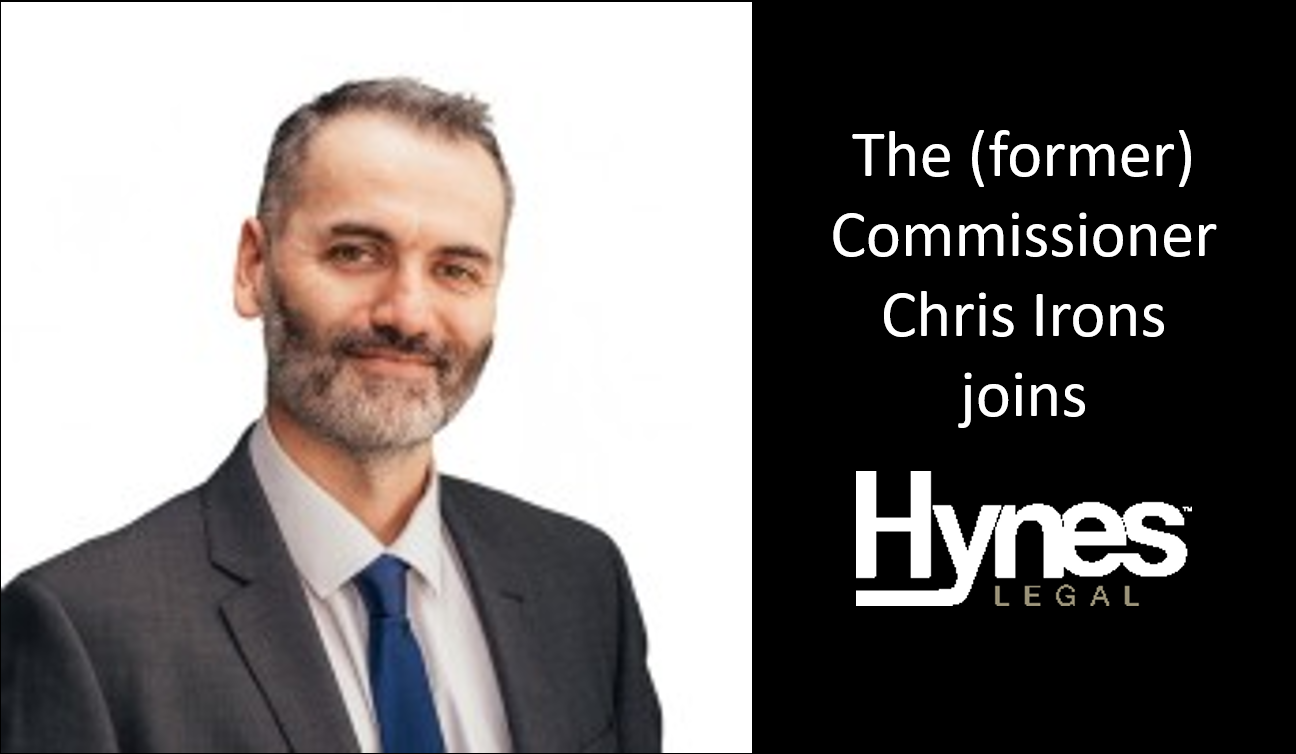 The (former) Commissioner Joins Hynes Legal
The Team from Hynes Legal have sent their subscribers some very exciting news – Chris Irons is joining their team! We share their article below.
Yes – that's right.Chris Irons is starting with us, as reported in the Courier Mail.
As the Commissioner for Body Corporate and Community Management for the past five years, Chris has been at the centre of the strata industry in Queensland. Every major issue at the core of strata in Queensland has been across his desk.
His move to join Hynes Legal has been gestating for some time because it is a serious step for all concerned. It is not something that has been undertaken without a lot of planning and thought.
The community around strata (and in that we include everyone from lot owners, committees, strata managers and management rights owners) needs more support in a number of ways. It is not just the provision of legal advice.
Our clients want answers. They want solutions. Some need education. Others need their hands to be held. Some need to be told what to do and what not to do. Strata law is a maze, and we want to guide people safely through it.
We are going to dive deeper into the strata sector than anyone else and Chris's experience adds substantially to that. There is very little he has not been exposed to in his time as Commissioner.
The difference for Chris now is that he can voice an opinion, as opposed to policy. He has some very firm ideas about how some things should change and he will not be afraid to advocate for those.
At Hynes, all we do is strata. And we are going to be offering a lot more to the strata community than it has ever had before.Start with imagining having your strata issue mediated by the former Commissioner?
Stay tuned. Ideas and feedback are always welcome as we roll things out.
For those of you who cannot access the Courier paywall, the article is here
Congratulations Hynes Legal and Chris on your big news!